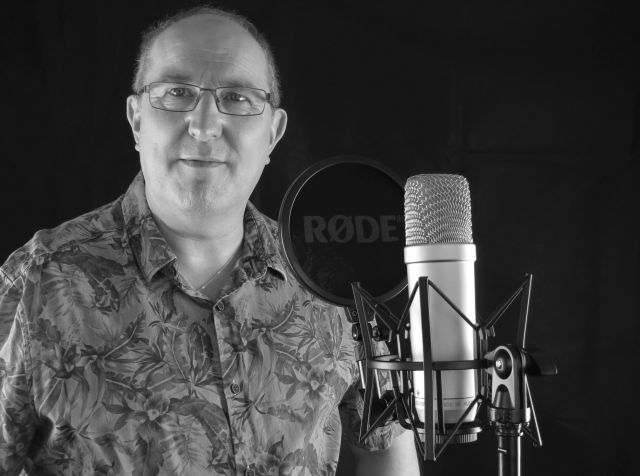 Freelance British English Voice Over Artist & Voice Actor

Voice Over is really just another facet of acting. Actors need to be able to call on different sounds, voices, accents and dialects during their performance career. Voice Acting is really a distillation of an actor's skill set laser focused in a single area.
As a highly skilled actor I can offer you the Voice Over you need quickly and at an affordable cost.

Home Studio
Nothing could be worse than needing a session quickly and finding that the studios are closed or unavailable. Here is where I come in. I work from my own home-based studio. I spent six years in the music industry and understand about recording and equipment. I can work fast and offer you a the kind of turnaround you'll love.

Your Brand
My work is to enhance your brand and hit the brief you give me in a way which will elevate your brand status.

Availability
you can rest assured that if you're working with me I will be available to work, record, edit, return and continue until we're both satisfied. This isn't just a business to me, it's a passion.

deaf
The lower case 'd' used on the word deaf above is intended to be there. In the deaf community there are two ways to spell the word deaf 'd' stands for a person like myself who has hearing loss/is hard of hearing (hoh) 'D' Deaf is someone who is profoundly deaf and will often use sign language such as British Sign Language (BSL) or American Sign Language (ASL) as their first language, as you or I would use English.

Super attention to detail
Because of my hearing loss, which I use hearing aids to compensate for, I am super attuned to sounds and am always careful to get the mix just right on my recordings. Having a disability can and often does enhance a person's own abilities.
I can provide voiceover for:
Commercial
Documentaries
Radio imaging
Television promos
Corporate narration
Voice of God
Explainer videos
Video games
Audiobooks
Television
E-Learning
Animation
I offer the following accents, dialects and styles
Cockney, Liverpool, Irish, Yorkshire, Manchester (native) RP, Standard American, Eastern Europian. If you have a different accent/dialect in mind just ask, I'm a quick study and love to learn somethnig new.
1940s radio announcer style
Hollywood trailer style
Warm and smooth
Crazy/zany character types
Old man/wizard
Cockney villain
Manchester villain