Magic and Illusion-Philip Richard Hilton Actor
Magic and illusion have always been a great interest of mine. My favourite magician was and remains Paul Daniels, who I also see as somethnig of a mentor to me. Our paths crossed a number of times and each time my experience and knowledge was enriched.
As well as classic magic, I also performed escapology. The image below was at the end of a live straight jacket escape performed during a show for BBC Radio York at The Great Yorkshire Show. Prince Charles was in attendance on the day.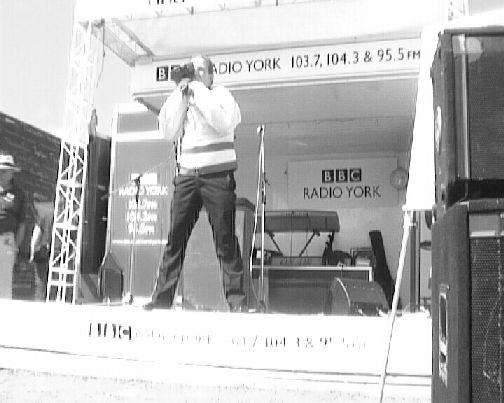 Magic for Theatre and Television

many illusions and SFX come directly from those having magicial knowledge. I can offer my knowledge, skills and expertise in these areas for both television and theatre.